Chairman's Message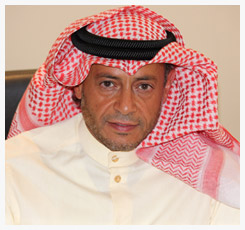 AMG's investment philosophy has been to seek and invest only in those opportunities with a strong asset base, high quality and sustainable earnings complemented with strong and ethical management teams. As we look to the future, we endeavor to explore new horizons that present fresh opportunities, geographically and sector wide.
After much review and research, AMG has determined that a wider geographical mandate is warranted and presents excellent prospects. Thus, we will seek to diversify our Kuwait and GCC dominated portfolio to include the Middle East and North Africa as well as select ventures in Europe. We will however, not close the door to local and regional prospects, but will evaluate them with appropriate scrutiny and diligence.
AMG as a flagship creates regional brand value that benefit all our portfolio companies and ultimately our shareholders.
AMG closely follows trends, initiatives, regulatory and licensing issues and consumer sentiments across the GCC and region. The operating environment is governed by a complex mix of variables, changing from country to country and is plagued with driving forces not subject to free market dynamics. However, even under such conditions, AMG has successfully grown to become one of the leading providers of products and services to the healthcare market. Common to both public and private providers is infrastructure and back-end support of services. By specifically targeting those investment opportunities along the value chain, AMG intends to achieve maximum shareholder return.
In its broader evaluation of healthcare sub-sectors, AMG has identified significant markets gaps supported by strong consumer trends and sentiments.
These new horizons not only represent new investment opportunities, but also have higher net margins, operate in less regulated or restricted frameworks and have a large client base which is mostly institutional or corporate in nature, further mitigating risk.
To address these challenges and opportunities AMG partners and collaborates with international technical partners, with further encouragement and support of local authorities who have recognized the importance and benefits of such capacity and capability locally.
AMG's alignment strategy includes both vertical and horizontal integration across all its business lines. Using this approach AMG creates value and synergies between our existing businesses and partners to deliver the best products and services to our valued clients and maximize shareholder return for our investors.