Chairman's Biography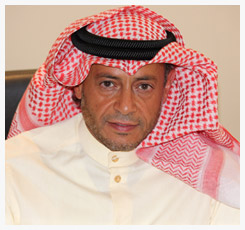 Prof. Dr Eyad Al Saleh is an accomplished businessman, physician and academic.

As the President & CEO of Advanced Medical German Co. WLL he founded the company in 2003 and has since, been the driving force behind its successful and rapid growth to be one of the leading medical products and service providers in Kuwait. Along the way, Dr Eyad established a number of affiliated businesses, as opportunities arose.
By training, Dr Eyad is an Ob/Gyn with a special interest in gynecological oncology and surgery. He is a Fellow of the Royal College of Surgeons of Canada since 1994 and was appointed a full Professor of Medicine at Kuwait University, Faculty of Medicine in July 2010. His academic experience includes appointments as Vice-Dean of Research, Faculty of Medicine at Kuwait University as well as Acting Dean, Faculty of Medicine at Kuwait University. His clinical appointments include the Kuwait Cancer Control Center for the Kuwait Ministry of Health. He is currently on a 3 year sabbatical from Kuwait University to focus on his businesses.
Dr Eyad draws upon a wealth of international experience and network including living and working in Europe and North America and therefore brings a global perspective to his ventures which span from private healthcare market (GCC and Europe) , Oil & Gas Sector (GCC) and Mining Industry (Canada and North Africa).